Programme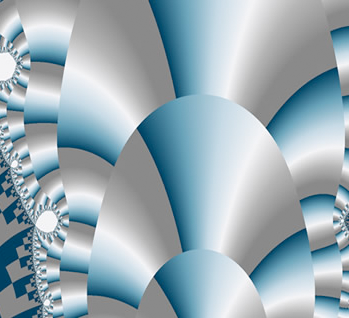 Mathematics as a fundamental science ranges from algebra, analysis, geometry, and topology to applications of immediate practical importance, for example, modeling fluids using partial differential equations. Mathematics often finds intriguing practical applications in surprising areas: number theory is used in cryptography, dynamical systems and wavelets are successfully employed in engineering, and mathematical game theory was the basis for economic research that's been awarded a Nobel prize. The program also includes elements of applied and computational mathematics. Math students at Jacobs University participate in research groups together with graduate students and faculty, and many have even written research articles. One key element in our education is that we do not just teach courses to students, but accompany them as individuals throughout their education and help them achieve (or even identify) their personal goals.
Job description and job opportunities
Careers in research, finance, banking, and management, biomedical technology, IT, engineering, and consulting. Today's business world requires disciplinary knowledge from graduates as well as the ability to apply this knowledge. Career-related services at Jacobs University provide information, counseling and training, networks, and events. Jacobs University's students participate in trainings on project management, business communication, job interview skills, and more. Digital job and internship portfolios help students to prepare for their career.

Emphasis/Curriculum
Year 1: Take 3 CHOICE Modules, at least one free selection
Fundamental Mathematics
Fundamental Mathematics is the central first year major-specific module. It complements the first-year Service Mathematics courses in Calculus/Analysis and Linear Algebra with additional in-depth material necessary for any Mathematics student and useful for students of other quantitative majors or those with an independent interest in Mathematics.

Year 2: Take 3 CORE Modules, at least 2 from study program
Core Mathematics
The module Core Mathematics contains the courses which are taken by all second year mathematics students. It continues the education in Linear Algebra into the second year of study and develops the theory of integration with elements of Functional Analysis and Fourier Methods. In addition, the module complements the second year education in the Jacobs track by providing additional courses in Numerical Methods and Probability.
Core Pure Mathematics
The module Core Pure Mathematics contains a set of courses that are central to an education in pure mathematics. It contains an introduction to Geometry and Topology including differential forms, manifolds, and tensors, a first course in Complex Analysis, and a first course in Algebra.
Core Applied Mathematics
The module Core Applied Mathematics contains a set of core courses which should be taken by all students interested in applications and mathematical modeling. It comprises a first hands-on introduction to theory and applications of dynamical systems, and an introduction to stochastic modeling and mathematical finance.
A crucial component of this module will be the use of computer experiments to foster intuitive understanding and develop students' skills in using the computer to bridge between mathematical idea and concrete implementation and application.

Year 3: Take CAREER Modules, choose between World and Campus Track
World Track - 5th Semester:
Program-specific Internship / study abroad
World Track - 6th Semester:
Program-specific Project / Thesis Module
Program-specific Specialization Module
Exemplary course offering

Algebra and Geometry
Manifolds and Topology
Number Theory
Discrete Structures and Optimization
Stochastic Processes and Finance
Functional Analysis and Elliptic Operators
Numerical Analysis and Scientific Computing
Mathematical Modeling with PDEs
Differential Equations and Dynamical Systems
Topics in Mathematics [Joker slot]
Campus Track - 5th and 6th Semester
Program-specific Project / Thesis Module
Program-specific Specialization Module
Additional CORE Module
Admission/Entrance requirements
Admission to Jacobs University is selective and is based on a candidate's school and/or university achievements, recommendations, self-presentation, and performance on required standardized tests. Students admitted to Jacobs University demonstrate exceptional academic achievements, intellectual creativity, and the desire and motivation to make a difference in the world. Please note that there is no application fee.
Fees & Finances
Jacobs offers scholarships and financial aid packages for qualified applicants.